All Tires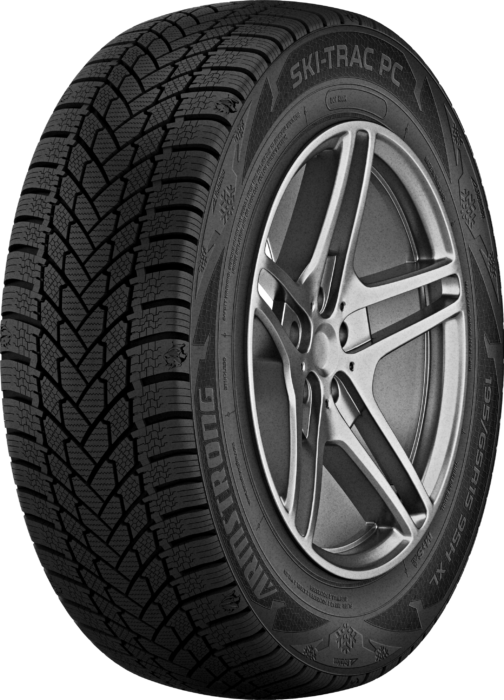 This studless winter, passenger car tire features both grid-shaped and circumferential grooves to deliver enhanced traction, handling, and water/snow evacuation. Its directional tread, sipe design, and grooves work together to increase safety, grip, and comfort.
Name: SKI-TRAC PC
Features
A uni-directional tread.
A uni-directional tread with a grid-shaped tread design provides excellent tire grip during winter conditions and quick slushing of snow and ice.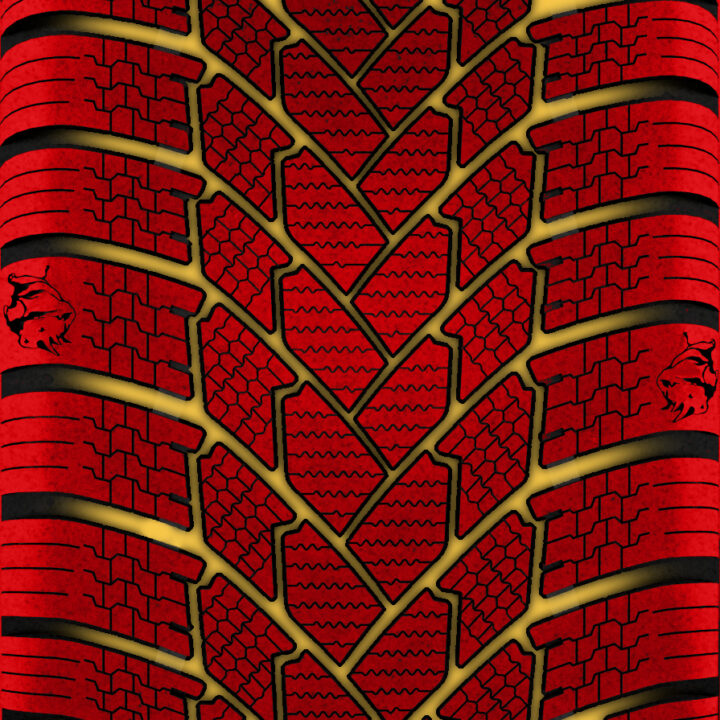 Optimized 3D sipes.
These optimized 3D sipes offer controlled handling and work ideally in diverse winter weather conditions.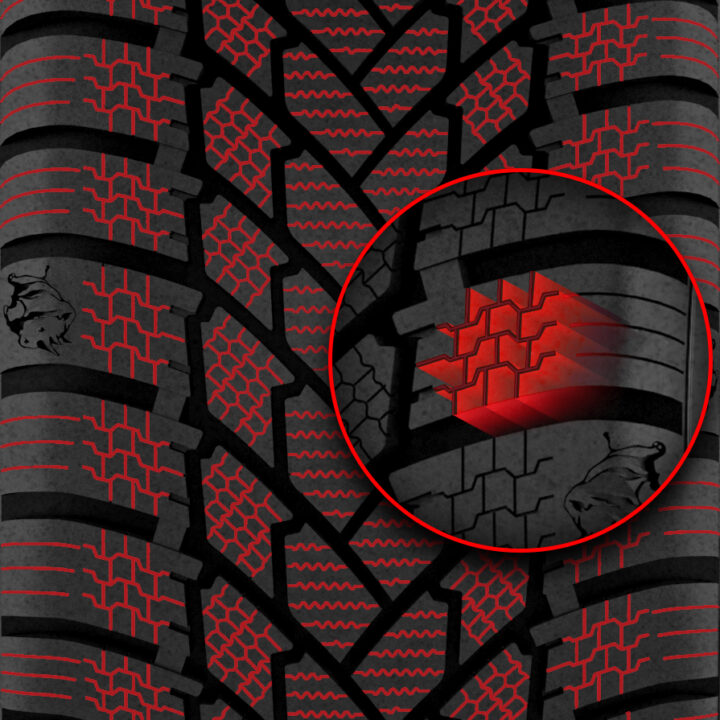 Four circumferential grooves.
These four circumferential grooves provide enhanced traction, increasing handling on wet, snowy roads.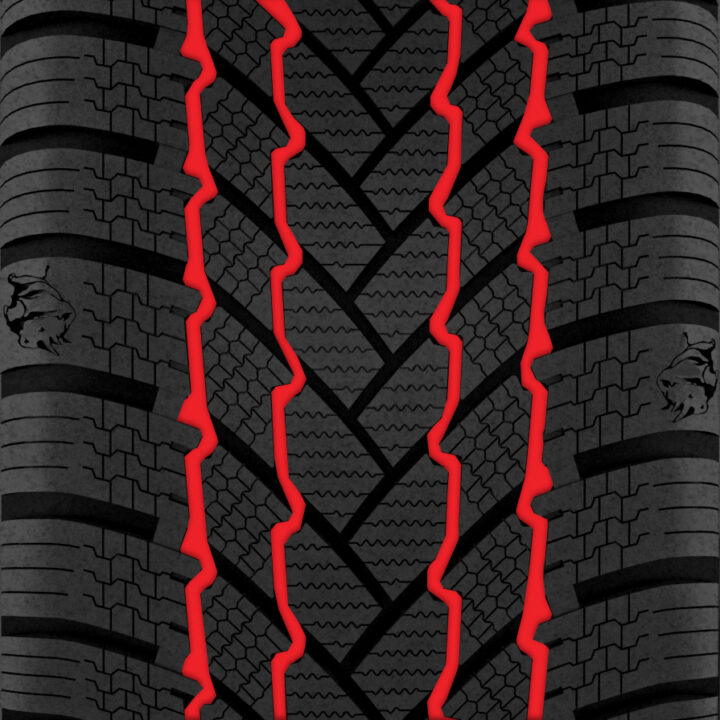 Specifications
Aspect Ratio
Tire Size
Load & Speed
Index
Maximum Load (lbs)
Maximum Inflation
Pressure (psi)
Rim Width (inches)
Section Width (inches)
Overall Diameter (inches)
Tread Depth (32nds)
80
155/80 R13
79T
963
44
4.5
6.2
22.8
10
70
155/70 R13
75T
853
44
4.5
6.2
21.6
10
165/70 R14
81T
1019
44
5
6.7
23.1
10
175/70 R14
84T
1102
44
5
7
23.7
10
65
155/65 R13
73T
805
44
4.5
6.2
20.9
10
155/65 R14
75T
853
44
4.5
6.2
22
10
165/65 R14
79T
963
44
5
6.7
22.4
10
175/65 R14
82T
1047
44
5
7
23
10
185/65 R15
88T
1235
44
5.5
7.4
24.4
10
195/65 R15
91T
1356
44
6
7.9
25
10
215/65 R16
98H
1653
44
6.5
8.7
27
10
60
185/60 R14
82T
1047
44
5.5
7.4
22.8
10
185/60 R15
88H XL
1235
50
5.5
7.4
23.7
10
195/60 R15
88T
1235
44
6
7.9
24.2
10
205/60 R16
92H
1389
44
6
8.2
25.7
10
215/60 R16
99H XL
1709
50
6.5
8.7
26.1
10
55
185/55 R14
80H
992
44
6
7.6
22
10
185/55 R15
86H XL
1168
50
6
7.6
23
10
195/55 R15
89H XL
1279
50
6
7.9
23.4
10
195/55 R16
87H
1201
44
6
7.9
24.4
10
205/55 R16
91H
1356
44
6.5
8.4
24.9
10
50
195/50 R15
86H XL
1168
50
6
7.9
22.7
10